Is it ever too soon to start having car-commercial-esque summer fantasies?  Warm nights, driving with the windows down, fireflies, the smell of pine trees, and Nick Drake's "Pink Moon" in the background…
I have already started indulging in a few spring/summer staples. A few of my favorites for this year:
1// This white button up makes a perfect swimsuit cover-up.
2// I've been WEARING OUT these leopard Vans.
3// This kimono is THE prettiest cover-up and makes you feel sooo elegant the minute you put it on.  (Back shown.)  This one might be sold out but they have many styles right now at Urban Outfitters.
4// I haven't quite figured out the hair bandana thing but it's something I might play with this summer.
5// These retro resin flower earrings are great for a pop of color.
6// Obligatory straw fedora.
7// YES!!! A very important discovery for larger-chested ladies. Asos.com has GREAT mix & match bikinis.  The tops come in bra sizes, including DD and up!
What's on your spring/summer wish list??
I was seriously nervous before my live radio interview with the New Hampshire Brand Project, which highlights entrepreneurs in New Hampshire.
Before heading in, I texted a friend that my stomach felt weird and I had just spilled coffee down my shirt.
She reminded me that at least I wasn't going to be on TV.
This was a good point.
"I'll just pretend I'm Oprah,"  I said. "Or David Vendetti."
And with that, it turned out to be an AMAZING experience. I hope I get to wear my coffee on the radio again sometime!
They made it easy by asking me about a bunch of stuff I REALLY like talking about.
The interview is below.  For the quick and dirty version, just skip ahead to these topics:
4:22 Interview starts
5:30 WTF is barre?
8:07 Info for future cult members barre beginners
10:40 My sordid past
16:20 Butts, young and old
18:33 WTF is fit feminist?
22:50 Is it my turn to do something great?
31:02 Working out isn't all that fun
32:22 Maybe don't eat that twinkie
37:55 Why can't I just like yoga like everybody else?
39:00 WTF is aerial yoga?
43:00 The #1 thing that will change your body and your life
For real though:
If feminism is going to continue to progress as a movement… it needs to be much more inclusive, a "me and you" philosophy, not "me or you."

No "us vs. them."  There is no "them."  There is only "us."  We are all one.
Peace.
I'm excited to be returning to the blog after almost a year off!  Wow.  Glad you're still reading!  The last big moment I shared was in April 2014.
Here are a few events, big and small, that have happened since then. I'm looking forward to diving deeper into a few of the stories below, and I have a list of other topics I can't wait to write about.
April 2014: Harry Potter World at Universal Orlando! I had to include this because OMG, have I told you how much I LOVE Harry Potter?
We made a trip up to Maine for my birthday at the end of April break 2014.  Driving through Portsmouth, NH on the way home, I noticed this space for lease. One thing led to another… and for the next few months…
May, June, July… Many delirious days and late nights were spent creating Barre & Soul's second studio (after Melrose).  Having grown up close to Portsmouth, each day that I made the drive felt like coming home.  This is one of the playlists that kept me company on the many trips back and forth.
 The day we put this floor down, I was so exhausted I stretched out on it and fell asleep in the middle of the afternoon.
Later that night, Jason and I watched the 4th of July fireworks through the studio window. And then we finished the floor. 
And then one day… sometime in August…
It. Was. Done.
Jay and I drove up to Bar Harbor, Maine and celebrated our 7th (!) anniversary.  I had never been before and it was soooo beautiful.
All the while, my kids continued to get huge. They went back to school. 3rd grade and 9th grade!!
I did a radio interview. I was nervous at first, but it turned out to be an AWESOME experience! I look forward to sharing more about that.
When I decided to make a go of opening this studio, "Fortune Favors the Brave," was the mantra I repeated daily… I could not have had a better group of women find me.  I am so grateful for the team that makes it all possible. This is the truth.  
September… Barre & Soul Portsmouth's Grand Opening. We partied in partnership with the very gorgeous and talented ladies of oomph salon, downstairs from us.
Also, I get so much help from this guy.
October. I went to hear the Dalai Lama speak.  (You couldn't take pictures, but this is one I took outside.)  He said some things that really resonated with me. He also said some things I couldn't relate to at all. It was an interesting experience and I'm glad I went.
Halloween. After spending the summer painting and driving to his music, I got to see my favorite artist, Hozier, live.  There are really no words.  I realize that by the time of this writing, you've all heard at least one of his songs (over and over and over.)  Listen to them all.  Really.
November. Barre & Soul partnered with Centre Yoga at their beautiful new studio in Woburn, MA as our second "affiliate" location, (after Lexington Power Yoga, where it all started!) This means our signature barre program and teachers can now be found there, in addition to Centre's already- wonderful yoga offerings.
Then the holidays came.  We did family stuff.  
These are just a few of the members of the incredible team I get to work with.  A lot of people ask me how I have managed to grow the business so quickly.  Sometimes I can hear their doubt, like they are really asking, "Are you out of your mind? How can this work?"  I will tell you what I tell them: It's not me.  There is a huge team that makes it work…  I don't mean to sound sappy, but I love this team so, so much…  I was very emotional, and cried a lot throughout the holidays.  They were almost always happy tears.
Oh yeah, and then I saw this place… You can probably guess where this is going.
Huge portions of the past year were spent leading Teacher Trainings (barre and sometimes yoga.)  The bad: The schedule is usually grueling and it is nearly impossible to maintain what we call "balance" during these periods.  The good: There is no other experience like it for building instant connection, community, and long-lasting friendships.
February: MEXICO.
 I swam in this cave. There were bats. It was awesome. 
 March. More Hozier. More joy.
 And then this happened.  Barre & Soul Studio #3 lease was signed.  The big one.  Harvard Square.
First selfie in the future flagship studio.
I also got to cry my eyes out on opening night at Big Fish, Boston. I am so proud of my friend, Lee, who is starring as Karl, the giant (obviously.)  This was a true "War of Art" moment and a triumph for self expression. This man was born to perform.  He is also the one who encouraged me to sign up for a 10 month personal development course I just completed, called the Wisdom Course.  I don't have any photos from the course specifically, but I want to acknowledge that since last June, risks are less scary, friendships more dear, and life a bit more playful.
One of the facets of my divorce/custody arrangement is that roughly once a month I have to drive to upstate NY.  This can be a burden when it comes to scheduling, driving, overnight accommodations, you name it.  What has been interesting is how I have come to embrace these weekends as an opportunity to recharge.  I've really fallen in love with Lake George and the Adirondack Mountains.  I've found that perhaps the best thing for my creativity is to book a room, alone, for a weekend.  ("A room of one's own" still ringing true 86 years later.)
The past year has been a whirlwind, and as you can see it has been largely focused on my business.  I love it!  And, it's exhausting.  A "day in the life" is not what you may think.  There is generally less yoga, less play, less sleep than I would like, and more stress, more sugar, more over-scheduling than I care to admit.  Being a mom of two and a business owner, plus trying to take care of my physical and non-physical well-being is a balancing act.
One thing that has been missing for me is writing, more specifically, expression around issues that matter to women and to me.  Sure, I've been busy.  We're all busy.  But I want perfectionism to lose.  I want self-expression to win.  I want to share.
Thanks for reading,
Andrea
There are so many "cleanses" out there that simply will not give you the nourishment you need.  Whether in the  form of a juice fast or elimination diet, consuming too few calories and nutrients is simply not a healthy plan.  It may result in short term water weight loss, but this is almost always regained immediately afterward and in the meantime these plans play havoc with your metabolism, mood and energy levels.
Julie Starr-Wood, MS, CNS, has put together a healthy option that she calls the STRIP cleanse:
STRIP is a 10-day professionally guided, interactive, food-focused nutrition program.  This program will STRIP away the unnecessary food and unhealthy habits from your diet that may contribute to  inflammation, digestive issues, weight gain and bloating, and add in foods that will help you feel and look your best. In just ten days, you will have a strong foundation and the essential tools to propel you forward into your health goals.
I recently participated in Julie's STRIP program and was pleasantly surprised by how energized I felt, as well as the reduction in aches and pains when eliminating certain inflammatory foods from my diet!  Julie also put together a Facebook community where those of us participating could share recipes, ideas and questions, which actually made it, dare I say, fun? 
OK, it's official.  Right now is the most powerful point in my life (so far.)  I was recently honored to be a guest speaker to raise awareness for the Jeanne Geiger Crisis Center, serving the greater Newburyport, MA area.  Why was I asked to speak?  Because years ago, I was one of their clients, someone who needed a place to turn, and who came to them seeking help putting my life back together after domestic violence.
For the past several years, it has been my dream to begin sharing my story — this was in fact one of the reasons I created this blog.  Speaking up on behalf of the crisis center gave me an opportunity to fulfill this wish, to help shine a light on where I and countless others have been.  Breaking the silence around domestic violence is essential if we want to remove the stigma and shame around this topic so that those suffering from abuse can speak up and get the help they need.  It has also given me the chance to reflect on how far I've come and what a different place I'm at in my life these days.  I feel empowered and successful, and I am so grateful for that.
I participated in two events, the first of which was at the beautiful new home of Rasamaya studio in Newburyport, MA, owned by my dear friend Carrie Tyler.*  It was no accident when the universe matched me and Carrie up a few years ago, and she remains an inspiration to me every day.  She is a powerhouse, not only as an incredibly knowledgeable and masterful yoga and movement teacher, but as a visionary entrepreneur, creative spirit, and champion of women's empowerment in every form.  She is one of the few people that understands my passion and excitement for feminist activism, one of the few who understand the word 'feminist' to be something alive with inclusion and possibility as I do.
With my notes (and tissues) in hand, I stood before the crowd, many of whom I'd known as neighbors, colleagues and students years ago, and told them that, unbeknownst to them at the time, I'd been fighting the biggest struggle of my life in those days.  I told them that I'd been ashamed for them to know my life was such a mess, ashamed of the choices I had made that had led to that.  I told them that it was food stamps and Christmas gifts donated to the Salvation Army that got my family through that first year, struggling not just with my own healing, but with single parenting as well.  Despite the challenges, that was the year I enrolled in college for the last time (as a Women's Studies major, and eventually graduated!), the year I began to teach, the year I met the partner who has been by my side ever since, the year I learned how strong my body could be, as I came back to the barre day after day and watched myself transform, inside and out.
I am grateful that there was a place I could turn to plant the seeds of renewal that would eventually sprout.  That I was given legal advocacy at a time when I had no idea how I would provide for my family, a time when I lived in fear for my life, not just everyday worry, but truly fearing that I might actually be killed.  It has been a long road, and all of that feels well behind me now.  Maybe that's why now is the perfect time for me to begin speaking up.
When domestic violence landed me on the x-ray table of an emergency room, our neighbors and friends would never have believed it.  We seemed normal, even successful.  We seemed to have it all.  What I have seen to be true more and more in the years since, is that abuse happens EVERYWHERE, to every 'type' of person.  I hope that my sharing will help put a face to this issue that is so much easier NOT to talk about.  It is so important that we DO talk about it.
The response that I got afterward from those in attendance meant so much to me.  To see how many in the crowd wiped away tears of empathy as I shared my story, and to have them thank me and shake my hand afterward was so rewarding, when I was asked to speak at a second event, I did not hesitate to accept.
I've had many years to heal from my experience, and I don't doubt that the trials I've been through have made me stronger.  I want to say, without belittling the severity of my experience, that I have made peace with this chapter of my life and with the abuser as well.  I believe if there is no hope for abusers, there is no hope for any of us.  We are all one.  I look forward to continuing with this work that is so important to me.  Not only to reach out to support those who have been victims of abuse, but to help solve the problem of how we can create a world that does not produce abuse in the first place.  This is my passion and my mission, and I thank you for reading this post.  By taking the time to learn more instead of turning away, you have already brought us one step closer.
Thank you,
Andrea Isabelle Lucas
Founder and Owner, Barre & Soul, LLC
*Barre & Soul is honored to include Carrie Tyler as a member of the teaching staff for our Spring 2014 Barre Teacher Training.
Happy New Year everyone!  Here's a post I did a few weeks back for the Lexington Power Yoga blog.  I thought I would share it with you here.  I hope you are feeling fulfilled and inspired in this new year.  If you're looking for a great book to help fan your creative flames, please read on for one of my all time favorites.
Last December I hit a rough patch.  In the wake of some very tragic events in the news, I became depressed.  In addition to that, an undercurrent of dissatisfaction had been lingering in me. This would often show up in the form of sour grapes when I saw what others were doing in their careers.
Every time I logged onto social media I came away feeling awful.
It seemed like 'everyone' was doing BIG things.  I knew I should feel happy for my friends and colleagues, but mostly I just felt left out.
Luckily, I went in search of healing for a bothersome hamstring issue with a talented acupuncturist and body worker that winter.  When she looked at me, she saw that something deeper was wrong.  She noticed my low energy and sadness immediately.  She asked me what projects I was working on.
She asked me why I wasn't performing, writing, or creating, pointing out that my face had lit up at the very mention of the subject.
In addition to some excellent acupuncture, body work, and vitamin D, she gave me a reading assignment: The War of Art, by Stephen Pressfield.
Is there a more clichéd descriptor than 'life-changing?'  Never mind, I don't care.  Frankly there is no better way to describe my experience with this book.  If I am lucky, the legacy I hope to leave will be to have written a book that changes lives as this book has done for me.  It may have just been the right message at the right time, but I was transformed by this very important piece of work.  
I won't spoil it by trying to recreate the book's message.  It wouldn't do it justice, and anyway, you could easily read it cover-to-cover in one day.  It is concise, riveting and to the point.  The author seemed to be personally calling me out on the fact that there was something better, more authentic, more inspiring that I wanted to be doing, and that I wasn't doing it.  The book also showed me that the key to doing it was already inside me.
At an event earlier that December, I'd been prompted to come up with a mantra that would serve me well in the face of challenges.  I couldn't quite articulate it yet but I knew it had something to do with giving myself approval instead of seeking it from others.  Soon after reading The War of Art, I happened upon an image created by street artist Eddie Colla.  The image read:
If you want to achieve greatness, stop asking for permission.
Just like that, I had found my mantra.
One of the things I knew after finishing The War of Art was that being an entrepreneur was important to me, and it was time to stop avoiding it.  I saw that a huge boom in the fitness world was happening around barre workouts.  I had been teaching this method for 6 years, often trying to explain it to people who had never heard of it.  Now this cult favorite in which I had spent thousands of hours was becoming a mainstream trend.
I saw many businesses trying to offer barre, and honestly, they didn't seem to be doing it very well.  Some instructors I spoke to mentioned one-weekend trainings.  I couldn't imagine how anyone could learn in a weekend what it took me hundreds of hours to learn, and to teach to other trainees in my former role as a manager and teacher trainer for a large fitness corporation.  I knew there was no reason to stand on the sidelines.
I would create my own barre and yoga business, one that stood not only for excellence but also for humanity, inspiration, and connection.
By the end of January, the seed of Barre & Soul began to sprout.  In May, I taught the first Barre & Soul class at Lexington Power Yoga, always loving the Lexington Yoga community!  By August, I was the owner of my own studio (Barre & Soul Studio, formerly B Yoga Center of Melrose), and in October I brought Barre & Soul to Equinox in Boston.  I can't wait to see what is next for this venture!
These days, when I have time to look at social media, I am no longer jealous of the accomplishments of others.  My life is not perfect, but I love it.  I feel empowered.  Being an entrepreneur leaves me feeling self-expressed and fulfilled, and I know this is only the beginning of a long and creative career.
I think for a long time, I had been waiting for some kind of green light to get started.  As though I would receive a tap on the shoulder when it was my turn.  Thankfully, I realized that this is rarely the way things work.  If we want to do something great, we only need to give ourselves permission to start.  I'm so happy I did.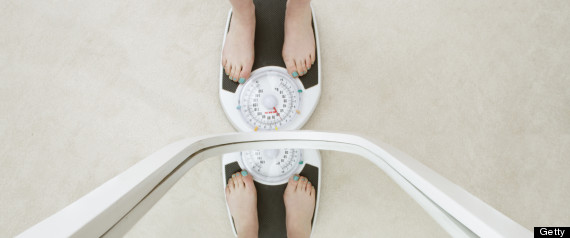 I'm loving this beautiful and honest post on Huffington Post this morning:
And that's mostly why I'm sorry. Because I've been played for years, and so have you, and inadvertently, I fed into the lies you've been told your whole life. The lies that say that being healthy means nothing unless you are also thin. The lies that say that you are never enough, that your body is not a beautiful work of art, but rather a piece of clay to be molded by society's norms until it becomes a certain type of sculpture. And even then, it is still a work in progress.
I know I can relate, and agree with pretty much every word Iris Higgins writes in this piece. Check it out!
Happy weekend,
Andrea Isabelle, founder of  Barre &  Soul, Melrose Yoga Studio.
LOVING this great video just released on Fit or Fad with comedian Kelly McFarland, with help from some amazing friends and yoga students! (I couldn't figure out how to embed the video here, but you can click on the image below to be taken to it.)
This was a BLAST!! You can read more about the class in this blog post by one of my students.
Thank you to Kelly, to Fit or Fad, and to all the students who participated!  And a big thank you to South Boston Yoga for letting us use your awesome aerial room!
Try Aerial Yoga MA at Barre & Soul, Melrose Yoga Studio.
Back in April, which feels like a million years ago, I had the opportunity to meet one my personal sheroes – Jean Kilbourne, when she came to speak at a YWCA fundraiser luncheon.  She presented one of her signature talks on women's portrayal in advertising.  I had seen this on video before, but it was wonderful to be able to stalk-ishly introduce myself and I even got to chat with her a bit about body image in the fitness space.
I urge you to check out this brief trailer of her work:
It is incredibly challenging but necessary to remind ourselves to question, and even laugh at, the advertising images that bombard us.  They are designed to make us feel like we're not enough so that we will BUY STUFF!
Every time I look at an ad, I think, What is this ad trying to say?
The answer is usually insulting/preposterous, depending on your point of view.  Take this one for example, which I pass by many mornings on my way to class in Boston's Financial District.  It's for an upscale nightclub and pictures a grown woman dressed as Red Riding Hood as a man looks on in the background.  I've seen this thing in magazines, plastered on buses, etc…
What is the message here?  "Come to this bar, where men are wolves, and women are prey?"  Other than the attractiveness of the models, what exactly is "Red Hot" about this?  Maybe I'm missing something?  WTF?? Honestly people…
I wish we could just block it all out, the onslaught of images selling intentionally unattainable perfection, the demoralizing messages — but that's not happening any time soon!  For now we'll just have to keep on reminding ourselves not to get sucked in.
Jean Kilbourne has written several books, I plan to start reading her latest soon.